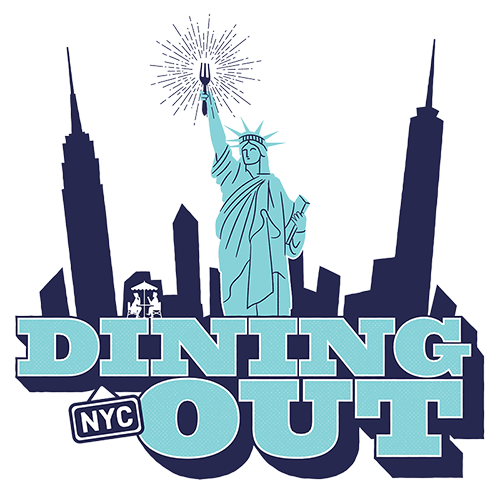 Dining Out NYC Timeline

NYC Outdoor Dining in Detail
The New Regulations

On August 3rd, 2023, the City Council approved a permanent Open Restaurants bill including the following provisions:

A new seasonal model from April to November, which would require restaurants to dismantle and reinstall
outdoor dining infrastructure each year.
Restaurants would be required to have a license from the city to participate in outdoor dining.
Licensing fees will be based on geographical location and total square footage of the establishment.
Sidewalk seating would be allowed year-round under the proposal, with fees that are lower than similar
licenses before the pandemic.
How It Impacts Restaurants

The new regulations may present challenges for restaurant owners and operators as they transition to a seasonal
model. Re-ply has developed strategies and services to overcome these challenges, which include:

Increased cost for installation and recalibration of existing permanent structures.

Increased labor needs for installation and ongoing maintenance.

Potential lost revenue with loss of additional square footage provided by outdoor dining structures during
winter months.

Added headache during dismantling/installation periods and understanding new regulations.

Storage constraints during winter months.
How re-ply Can Help

Re-ply offers a unique, cost-effective leasing model that allows establishments across the New York City area to rent
high quality, sustainably-designed, rat-proof outdoor dining structures and offers assembly, maintenance and
storage services throughout the lease. Benefits include:


Rats and hygiene: Re-ply's rat-proof structures include barriers made from rodent-resistant recycled
aluminum, and the lifting platforms ensure that the street area beneath the structure is easily cleaned and
maintained.

Winter storage: Newly-announced regulations will require outdoor dining structures to be stored during the
winter months. Re-ply offers easy disassembly and reassembly and winter storage for customers.

Noise: Noise complaints from neighbors are a frequent headache for restaurateurs and neighborhood
residents. Re-ply roofs are the only outdoor dining roofs featuring acoustic absorption, making for a better
dining experience and reducing neighborhood noise.

Accessibility: All re-ply structures feature a hinged wheelchair ramp and are fully wheelchair accessible.
Service: The re-ply team offers ongoing maintenance and repair services for clients all season long. In
addition, the removal of existing sheds is included as part of the subscription.

Design: Unique, eye-catching, and fully-customizable designs ensure that outdoor dining areas match the
experience and aesthetic of indoor dining rooms.
FAQs

Are re-ply's services available now for restaurants?


Yes! Restaurants can sign up to join re-ply's pilot program. Anyone who signs up now during the pilot program phase is eligible for early bird specials.

Are re-ply's structures ADA compliant?

Yes. Re-ply structures are wheelchair accessible and feature ramps to ensure a smooth transition from sidewalk to seating area.

How are re-ply's structures rat proof?

All re-ply structures feature lifting platforms, meaning that the area underneath the dining structure can be easily maintained. A lack of cleaning beneath dining platforms is the leading cause of rats in outdoor dining structures, as traditional wooden platforms must be fully disassembled for proper cleaning.

Re-ply's structures are made from rat-proof recycled aluminum, unlike wooden structures that can be gnawed through by pests. The perimeter of each structure is sealed to the street with an adjustable barrier which includes mesh-covered drainage holes, preventing rats from accessing the area beneath the platform.


Additionally, re-ply offers trash containerization as an add-on product, further preventing rats by keeping all restaurant waste inside rat-proof containers.

What is the cost of a re-ply structure and adjoining services?

All re-ply structures are fully customized to meet the needs and space of each restaurant. Re-ply's seasonal model includes servicing, tear-down of existing dining structure, and winter storage. You can calculate the estimated cost of your re-ply structure based on your size and design needs on our website here.

How can I stay up to date about NYC outdoor dining?

Subscribe to our fortnightly newsletter for more up to date info.
Have your say
We'd love to hear your concerns and feedback in relation to the new program, and we'll format and share the results with our growing community
Take our 5 minute survey here